MODERNISE AND UPDATE THE SALES EXPERIENCE,
to relaunch, develop or boost your position.
To deal with ever-growing competition, a shrinking clientele, an offer extension, a store revamp or any other changes, you often feel the need to shine a fresh light on your offer and give your sales area a new lease of life. OCF helps you design a new layout for your store and products through an in-depth analysis of your requirements and your customers' behaviour, providing you with solutions that generate traffic and sales.  

Make the most of our customised advice in laying out your sales area. We shape our solutions and the customer circuit to your offer and venue so that customers feel thoroughly at ease, and your products are seen to their best advantage.

Benefit from innovative solutions in terms of lighting and preservation, with 3 in 1 lighting, transparent glazing, generous length (up to 4.5 m), sliding tunnel lighting, zero condensation (class 7), demisting and more.

Advice on the layout and arrangement of your premises, the long-term life of your chilled display cabinets (up to 5 years' guarantee), your cabinets' connection (OCF Serenity Connect), a 2-year rental service, etc.
OCF's help has been invaluable! 
OCF's assistance has been invaluable for a new layout that really sets off my fine patisserie, chocolates and pastries in a layout that encourages customers to (re)discover my products and appeals to their tastebuds.
Patrick Gelencser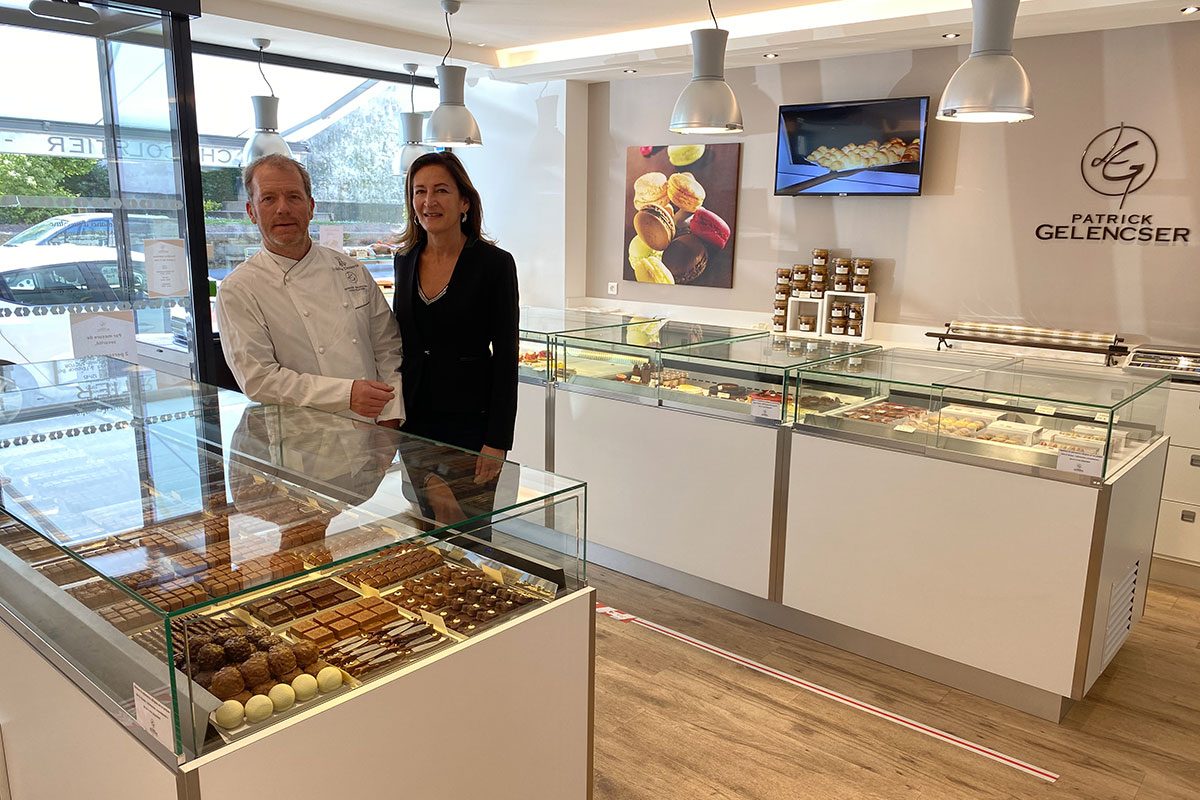 Tell us about your project
YOUR REQUIREMENTS
Getting to know you,
to put you truly in the spotlight
From exploring your background,
your talents and your dreams to the specific features of the place to be fitted out, we study every aspect of your display cabinet project in detail, to ensure the best possible result in terms of the venue's ergonomics and enhancing your creations.
THE DESIGN
Conceptualising the display cabinets
and your shop
After getting a clear picture of your requirements and the specific features of your business, our design office produces a 3D model positioning the furniture in your premises, after validating the technical feasibility and the cost of materials.
BESPOKE PRODUCTION
100% integrated and controlled,
on our premises
The integration of all the trades within the company, control of materials and in-depth knowledge of your business lines mean that we can propose products that fit with projects and specific needs in every way, with top quality finishes.
PREPARATION AND INSTALLATION
A successfully completed
project
Towards the end of the project, we need to anticipate unloading conditions and installation constraints to fit in with the other trades involved. Our versatility and experience enable us to guarantee total efficiency in the installation and start-up of your units.
We helped them
create a completely new visiting experience and enhance the presentation of their creations.