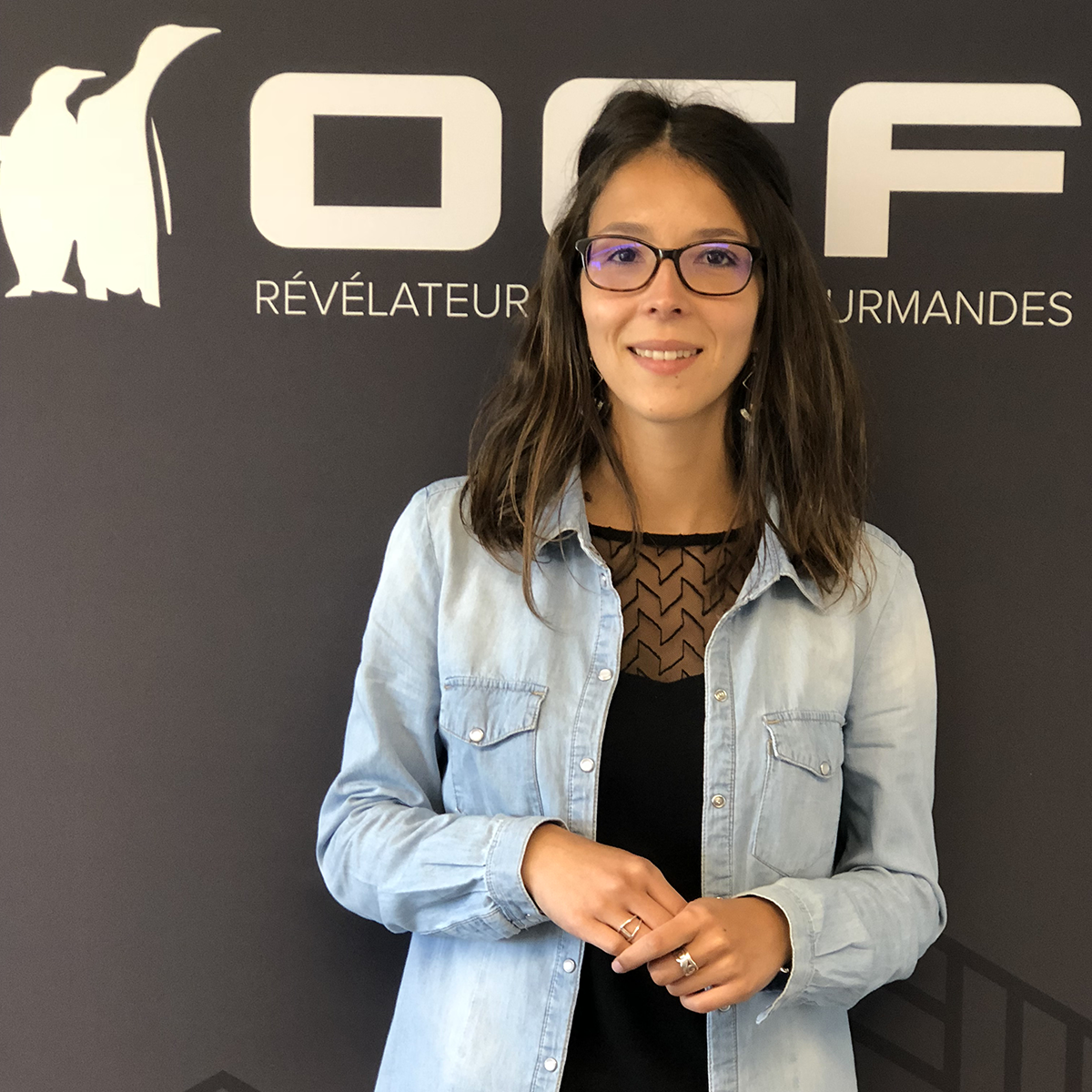 Welcome to OCF
The OCF adventure brings together impassioned and committed individuals of all ages, professions and backgrounds, who collaborate and contribute every day to dreaming up, designing and producing shop layout, furnishing and display solutions that are ideal for our customers' requirements and the best-performing in the market.
We are a real team: a large and harmonious family who move towards the same goal every day: that of making the dreams of our good food creators come true. But above all, we are people who believe that to achieve this goal, everyone needs to find satisfaction in their daily lives and develop their talents to the full.
We believe this depends on respect for each person, a listening ear, availability and openness towards everyone. In this way, we develop a powerful team together.
COMPANY
WITH A FAMILY SPIRIT
EMPLOYEES WORKING AS A GROUP
ENDLESS POSSIBILITIES FOR GROWING AND DEVELOPING
Discover our business lines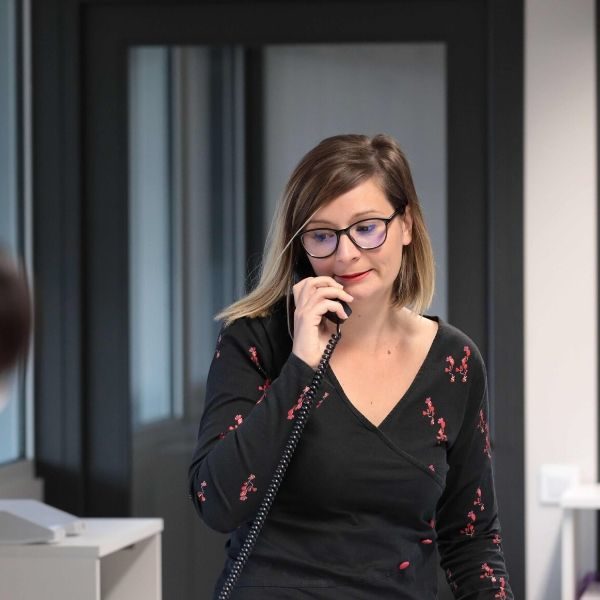 Fanny: buyer
I supply the workshop with raw materials every day. My daily routine involves teamwork, and consists of researching, understanding and seeking information so that I can make "better" purchases. I work with all the company's business lines, which keeps me open-minded and contributes to my daily life.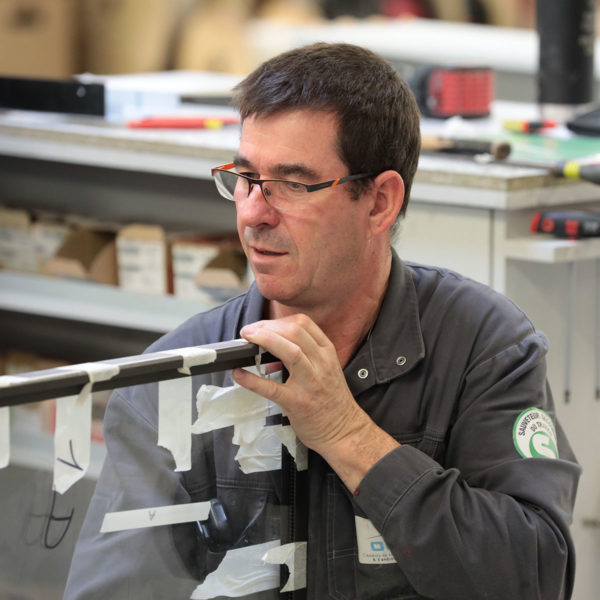 Xavier: production team manager
I head the team that produces stainless steel parts (cutting, bending, welding and assembling), which are then routed to the various workstations: joinery, mounting, gluing, aluminium, cold facilities, assembly.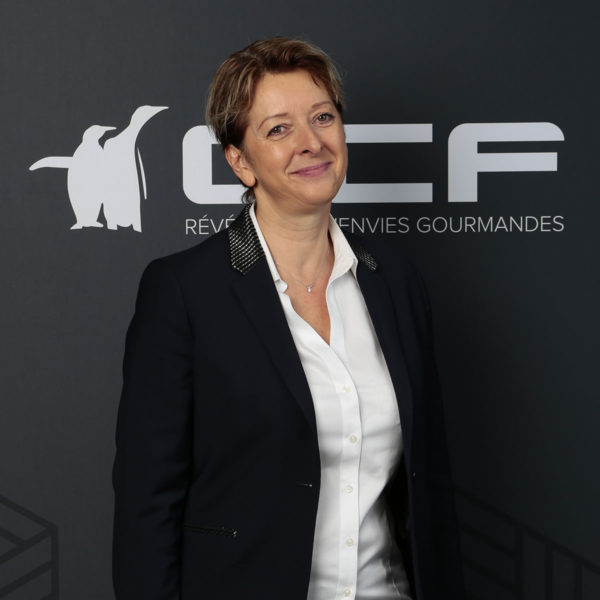 Sandrine: sales director
I provide daily support to the sales team, shoring up the commercial relationship through close contact with our customers, striving to understand their needs and expectations and the constraints of their business. This means I am very active in the field, so that I stay aware of market developments, and am constantly on the lookout to support my customers proactively.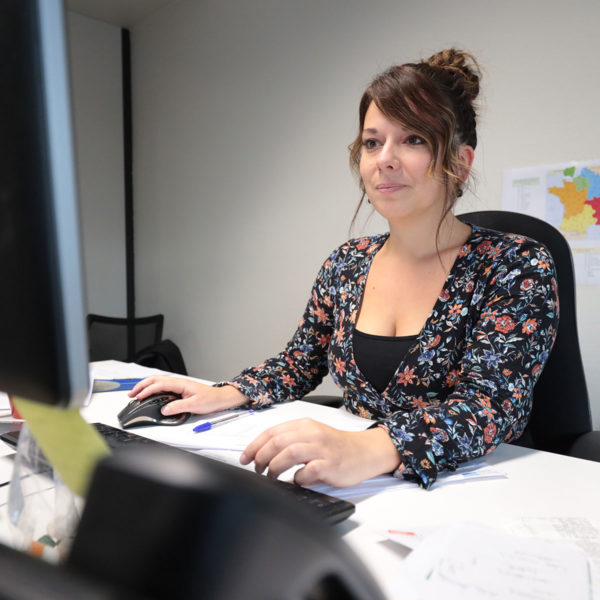 Lolita: administrative assistant
I assist the administrative department in managing the company's cash flow, through precise, rigorous monitoring of customer invoicing, payments and supplier accounts.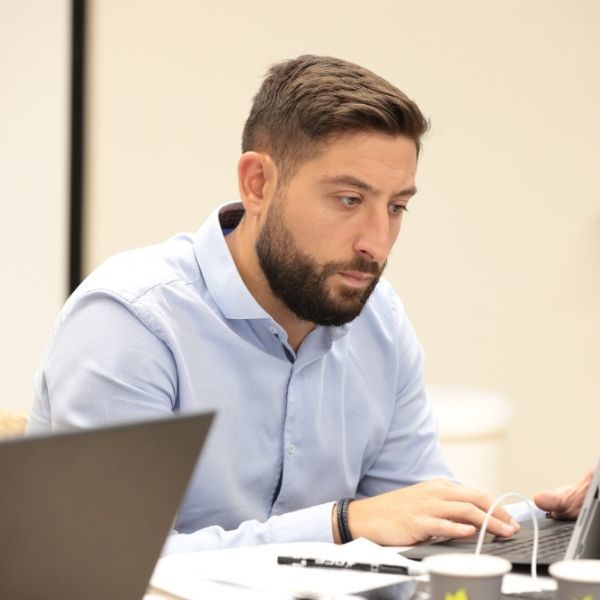 Florian: sales team manager
I am in charge of promoting the brand to my prospects. I also assist our customers in carrying their development projects through and listen to their needs, from the design stage to the opening or reopening of their point of sale.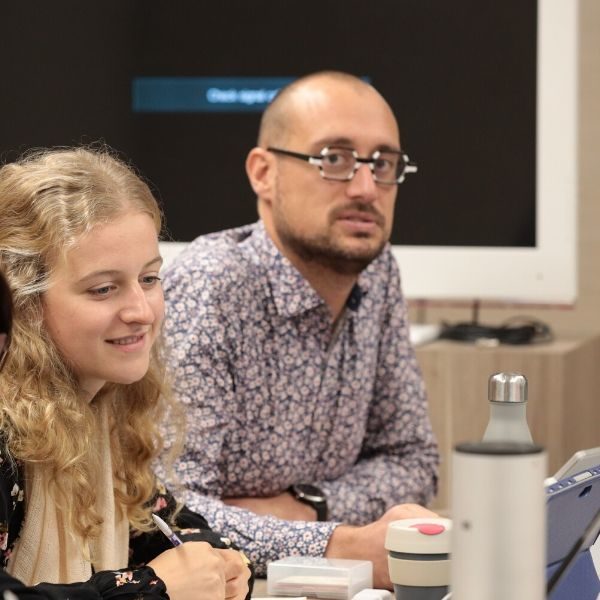 Pierre-Jean: industrial manager
I'm in charge of production coordination and management. I help to solve problems like monitoring the schedule and delivery times, and am responsible for guiding my teams in the continuous improvement of our processes and tasks.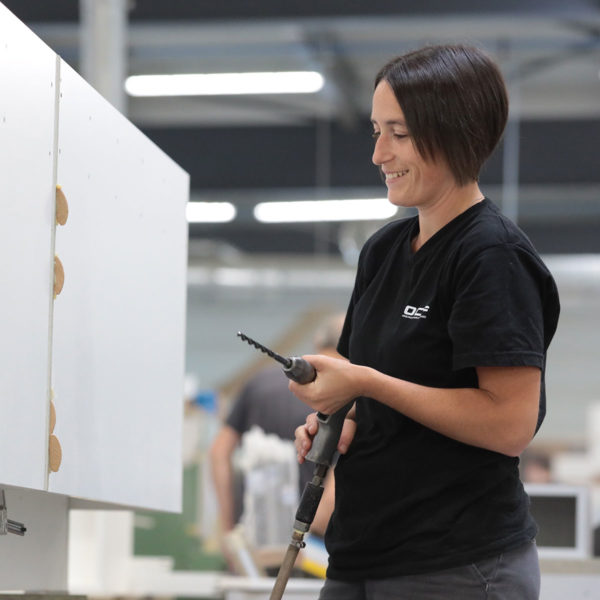 Amélie: joiner

My role as a joiner is to prepare the decoration that goes on the cabinets. Using the dossiers issued by the design office, I collect the necessary data on software and plans, then cut out the material required (laminate and resin). I also help with the assembly of the decoration if needed.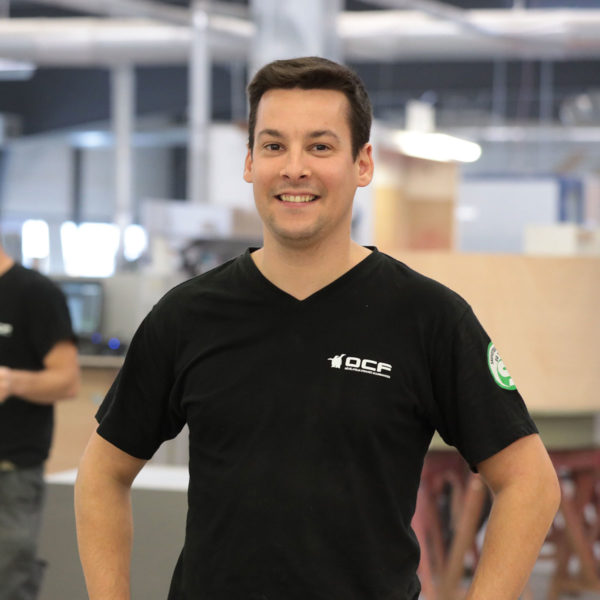 Florian: joiner / fittermenuisier-agenceur
I make and install decoration on the cabinet and unit layouts we design. I also assemble cabinets at the project sites, which sometimes means working on projects abroad: all excellent for developing independence and experience.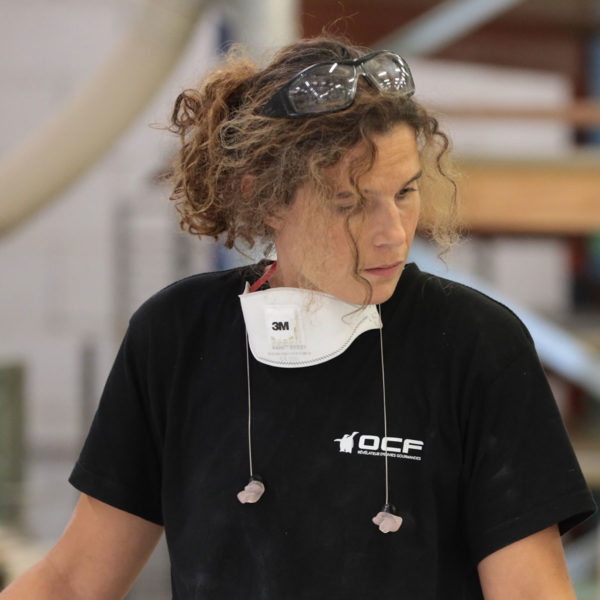 Christelle, joiner

My work consists of covering display cabinets with the decoration chosen, according to customers' requirements and the experience they want to create. It is a central position and job in the company, as the decoration is the first thing the customer sees. It is very exciting to see the final result, and the satisfaction of the customers brings me a lot of recognition.
Join the OCF adventure and put your passion, expertise and ideas to work for our team, creating display cabinets and fittings that set off our customers' creations to perfection.
JE POSTULE
en candidature spontanée
Vous pouvez nous adresser votre candidature en remplissant ce formulaire.