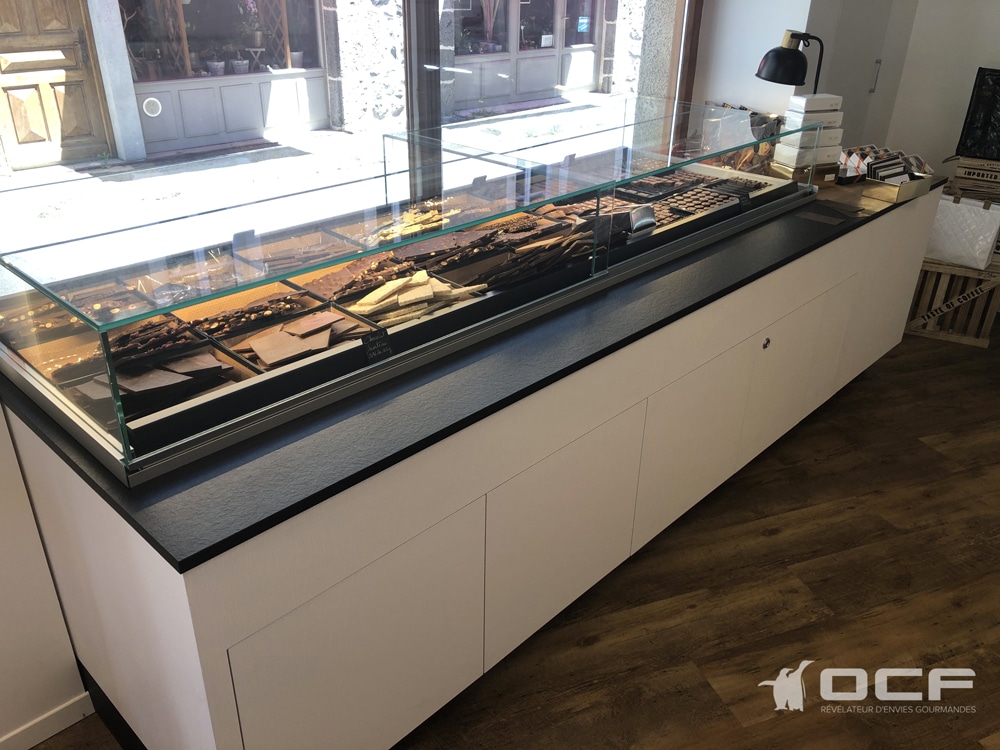 One day, he encountered chocolate…
Mathieu Clot is a master chocolatier and pastry chef in the South of France.
For his shop in Laguiole, he called on OCF's expertise to showcase his creations: chocolates, macarons, pastries and sweets.
The shop now features clean lines with a round central island to optimise foot traffic and maximise the impression of space.
TELL US ABOUT YOUR PROJECT
Discover the other achievements