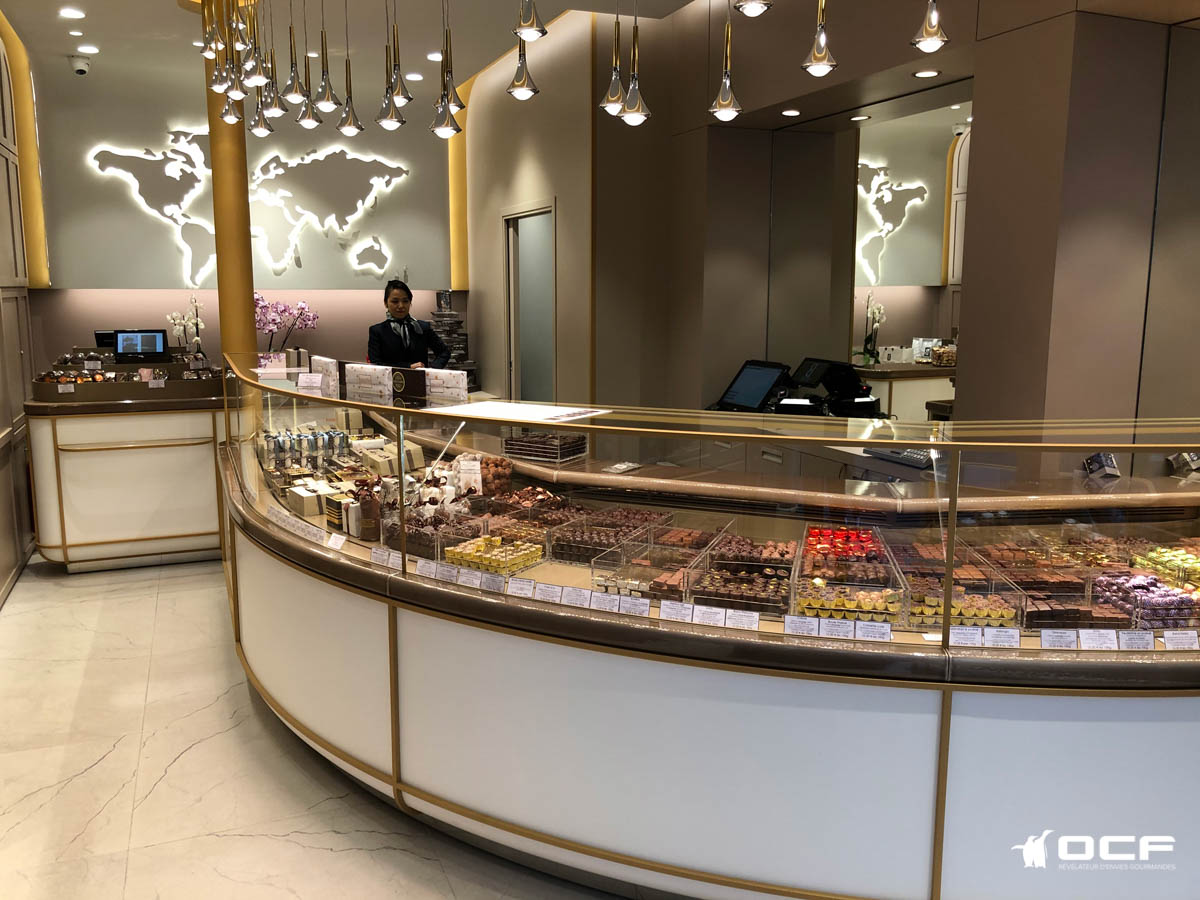 The Mecca of fine chocolate-making
OCF assisted the architect Richard Bagur in designing the display cabinets of the new Bernachon store in Paris.
It was an inspiration to work with an architect who designs highly contemporary layouts, and thus make the customer's dream come true.
The idea was to tell a story, and give the Bernachon shop its own identity through the space and the ambiance of the interior design, associating volumes, materials and colours.
The challenge for OCF was to bring together in three dimensions curved resin, lava stone (reflecting the company's history), curved glazing and curved metalwork.
Tell us about your project