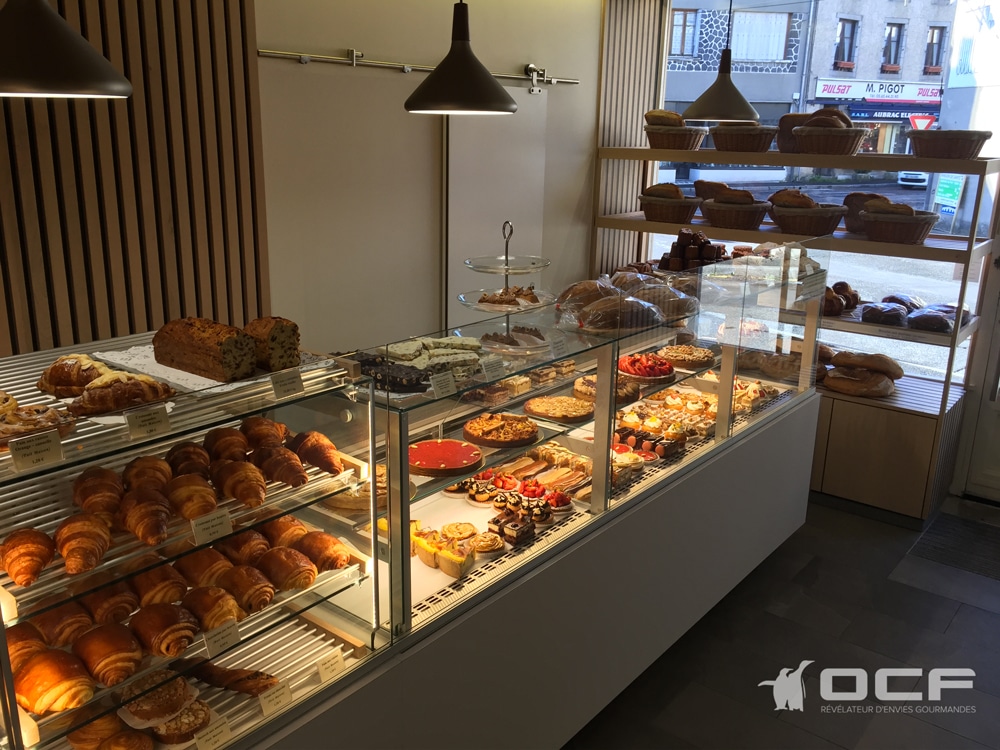 When a cook tastes what he making, chances are it's going to be good
Building on his past experiences working at prestigious establishments like Ladurée, Pierre Hermé and the restaurant Bras, Pascal concocts each of his recipes with passion and great attention to detail. His kouglof, grand cru chocolate crisp and praline brioche have become popular classics at Maison Auriat!
The challenge put to OCF was to further beautify the shop's flagship products. Technologies suited to showcasing the bakery's creations allowed us to enhance the products and initiate sales.
TELL US ABOUT YOUR PROJECT
Discover the other achievements