Christophe Michalak aims to delight ever more people with his signature pastries and rock'n'roll desserts. After opening the Pâtisserie du Marais in 2015 and transforming his takeaway into a pastry shop in 2016, the chef has opened a third pastry shop in the 6th arrondissement, at 8 Rue du Vieux Colombier in Saint Germain des Près. This celebrated pastry chef chose OCF to create his third pastry display cabinet in Paris, just as with the two others.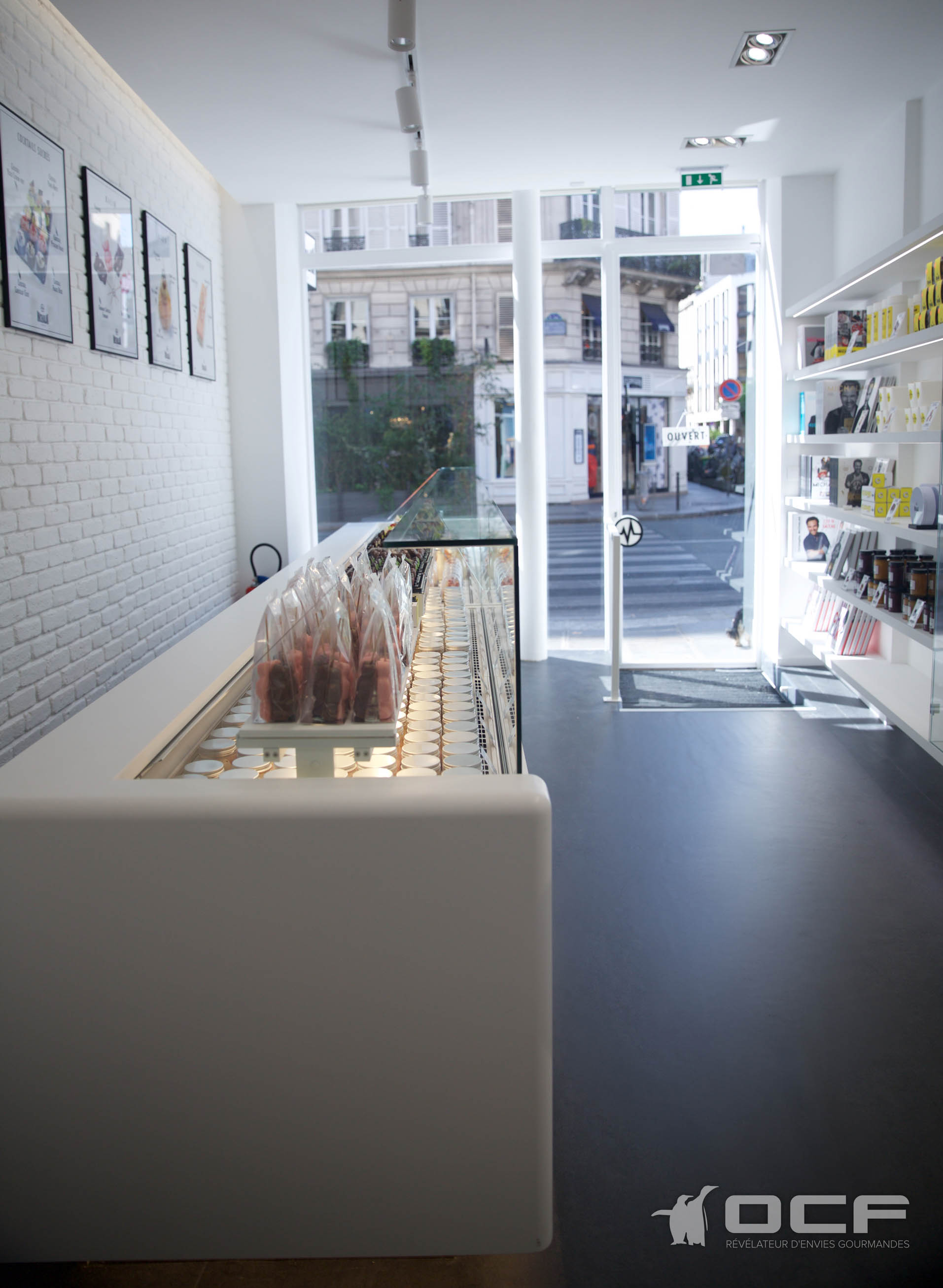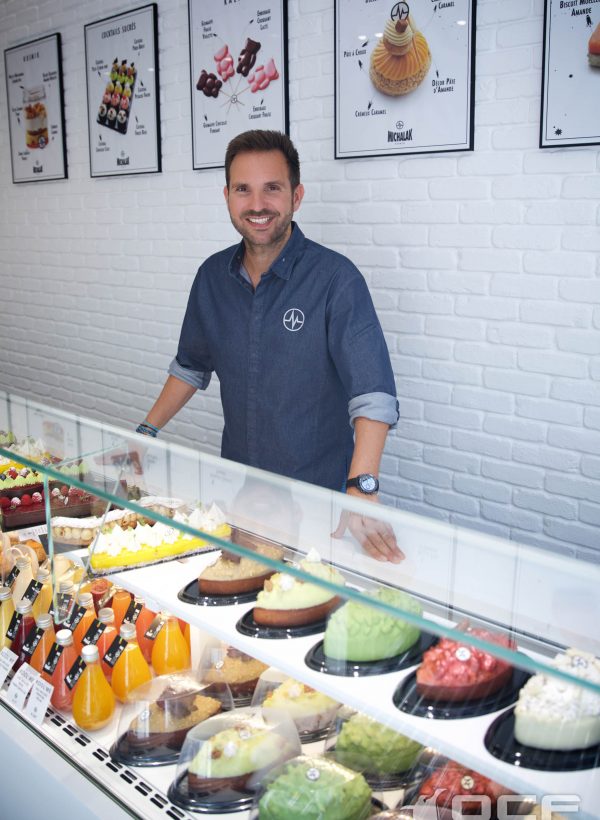 Like the previous Michalak pastry stores, the Saint Germain des Près store offers a wide choice of products: Kosmicks, eaten with a spoon; Klassicks (sliced mille-feuilles, Paris Brests, lemon tarts, rum babas, pavlovas, etc. – his signature desserts for 8), the Miss K (a salted caramel "réligieuse" pastry, the chef's trademark) and XXL pastries to be shared between 6… Your mouth waters just thinking about it!
Christophe Michalak's third shop is based on the same concept as the Marais and Faubourg Poissonière shops: a clean, neutral, elegant style for a unique presentation of his work.
Tell us about your project