Today's changing lifestyles and diets have inspired many bakers and pastry chefs to set up bakery restaurants thanks to a snack bar layout inside their locations. But that's not all…
Some of them have supplemented their product lines with an on-site food service concept with an ambiance that reflects the image of the shop.
These snack bars serving food on the go have increased dramatically since 2014. Many independent bakers have already jumped on this bandwagon to boost their sales.
And the phenomenon only picked up speed in 2020. With the pandemic, takeaway sales really took off!
Creating real meeting places
Alongside a snack bar concept, it is important to also work on your on-premise dining concept by establishing an ambiance and a style that are specific to your shop. These meeting places are particularly popular amongst customers dining out who are looking for somewhere to go for a fast, friendly and tasty lunch break.
Some bakeries' on-site restaurants account for as much as 35% of their turnover. When consumers were asked where they would like to be able to buy more products to eat on the go, 42% of them thought of bakeries!
OCF is always at your service to design and innovate in order to meet your challenges, like the challenge of creating refrigerated display cabinets for your sandwiches and other snacks.
Our goal is to offer refrigerated display units that are suited to your fresh and prepared products, to preserve their full flavour throughout the day.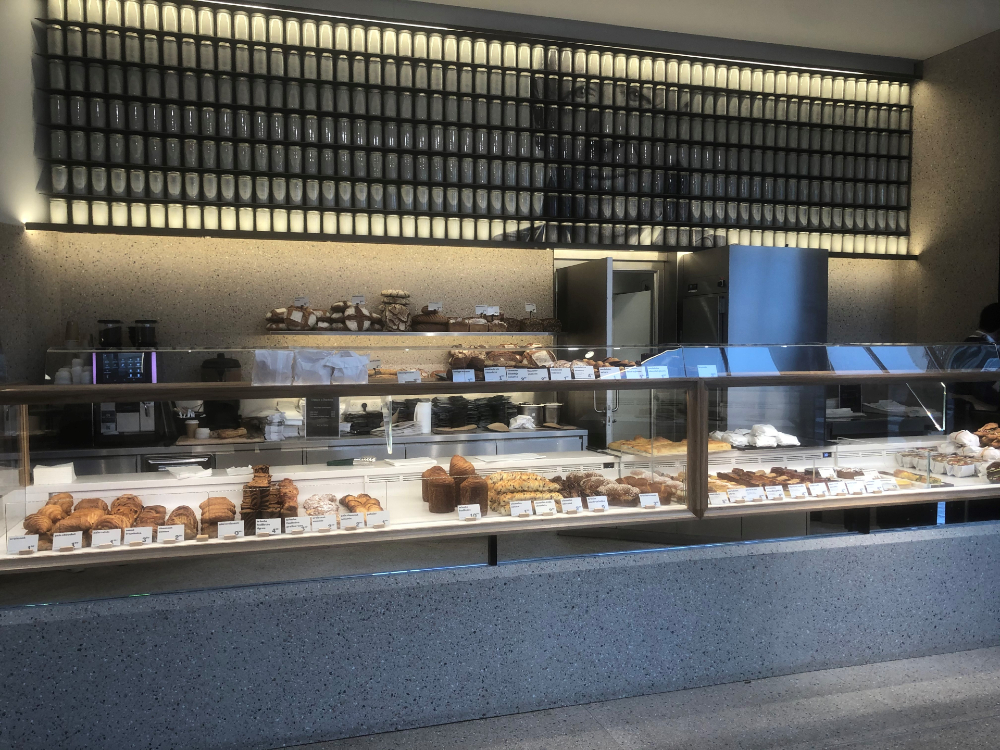 Three OCF solutions developed for snack bar layouts
Is your space limited? Is it hard to move around? Take advantage of OCF's expertise and know-how to redesign the layout at your bakery or in one of its sections whilst presenting your delicious creations in their best light.

We have technologies available to meet your needs:
• LED LIGHTING: enhances the lustre of your creations and makes your customers water at the mouth (with colours tailored to your profession)
• 3 IN 1: showcases your products, tends to the overall look and maintains your cooling
• MICROVENTILATION: preserves your products thanks to even ventilation at low speeds
• REFRIGERATED SHELVING: expands your display space by 20-30%.
Are you considering a snack bar layout? Let's talk about it!